Mt. Airy Cleaning Services
Commercial and Residential
We have cleaning crews ready to serve all kinds of homes and businesses in the Mt. Airy area. We also service medical offices and are fully compliant with modern regulations.
This gives us the adaptability for ongoing, regular janitorial maintenance, house cleaning, or one-offs whenever you need them.
What Our Mt. Airy Area Customers Are Saying:
"Top notch work ethic and care for their customers!"
"Prompt, efficient, & such a detailed job! I would recommend Carolina Services of the Triad to anyone!"
"We have used Carolina Services if the Triad for post construction clean up when we have done projects in clients homes. They are very thorough and the clients are always happy with the final results."
"CST was very thorough in what we could expect from them. They do a fantastic job for us. I would highly recommend them to any business that has janitorial needs."
Solutions For Businesses That Need Professional Cleaning Services In Mt. Airy
Our specialized cleaning crews spend a lot of time in the Mt. Airy area, and we've learned a lot about the needs of our local customers.
Two of the biggest concerns we hear from business owners and school admins are:
The cleaners are thoroughly screened and trained, with all pertinent backgrounds checks in place.
The crews can accommodate scheduling on fairly short notice.
We background check all employees, and members of management routinely stop into Mt. Airy cleaning sites to ensure all of our procedures are being followed. We retrain as needed when new safety standards come into play, with a focus on being as unobtrusive as possible to your day to day.
We aim to be comprehensive in our cleaning, but can tailor what we focus on to your specific commercial cleaning needs.
These include:
Cleaning and disinfecting of counters, sinks, and toilets
Cleaning inside and outsides of cabinets and closets
Disinfecting major touch areas, such as railings, doorknobs, handles, etc.
Trash removal
Dusting and vacuuming
Floor cleaning
You can opt for a complete clean, and our crew will leave your Mt. Airy facility looking its best. If you're in a hurry or have specific areas you'd like to focus on instead, let our team coordinator know and we'll accommodate.
Our goal is to make facilities maintenance as straightforward as possible and allow you to focus your energies elsewhere.
Janitorial Cleaning Services for Mt. Airy Schools & Businesses
Our janitorial services are ideal for educational and manufacturing facilities that have a busy environment, but don't have a cleaning staff of their own. We can dedicate cleaning teams as needed to your facility working on-site all week to keep things in order at all times.
We work with institutions of all sizes, from singular daycare centers to large private school campuses. Our commitment to careful work and our discretion are some of the big reasons our Mt. Airy customers choose us.
These janitorial services are perfect as a standalone, but can also augment cleaning your staff is already doing. They may handle the cleaning throughout the week, but need some additional help on weekends when everyone else goes home.
Another setup that's pretty common is where your staff handles certain aspects of the cleaning that are convenient alongside their other responsibilities, leaving other parts of the cleaning for our teams. Maybe your staff handles spot cleans and certain more sensitive areas, like labs. Our team can handle other items like floor waxing and cleaning, wall care, and trash removal per Mt. Airy's collection schedules.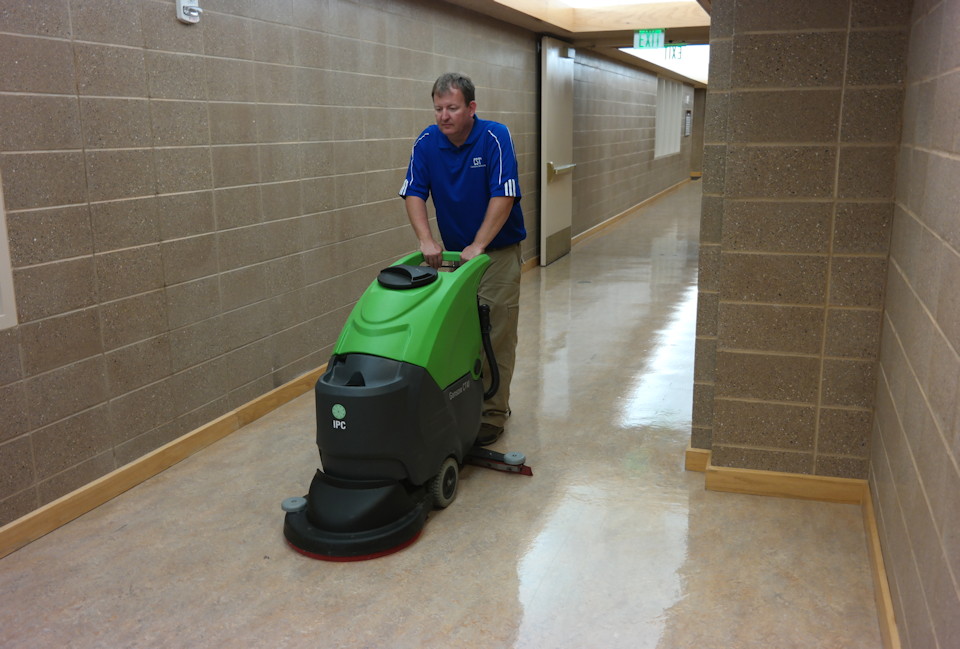 For Mt. Airy educational facilities, keeping a neat appearance plays an important role in enrollment. Not to mention that the sheer number of faculty and students on campus each day makes it easy for illness to spread, so keeping floors and surfaces regularly disinfected prevents excessive absenteeism and improves academic performance.
For the busy business owner, keeping the office in order can be a real headache amidst a steady flow of customers. The relief that comes from outsourcing the office cleaning in Mt. Airy can be profound and immediate. The first time you step into a well vacuumed, immaculate-looking space it will set the tone for the whole day.
Mt. Airy health care facilities have a lot of considerations other types of businesses do not, such as HIPAA compliance and far more advanced sanitation requirements.
Contact us here for cleaning services: